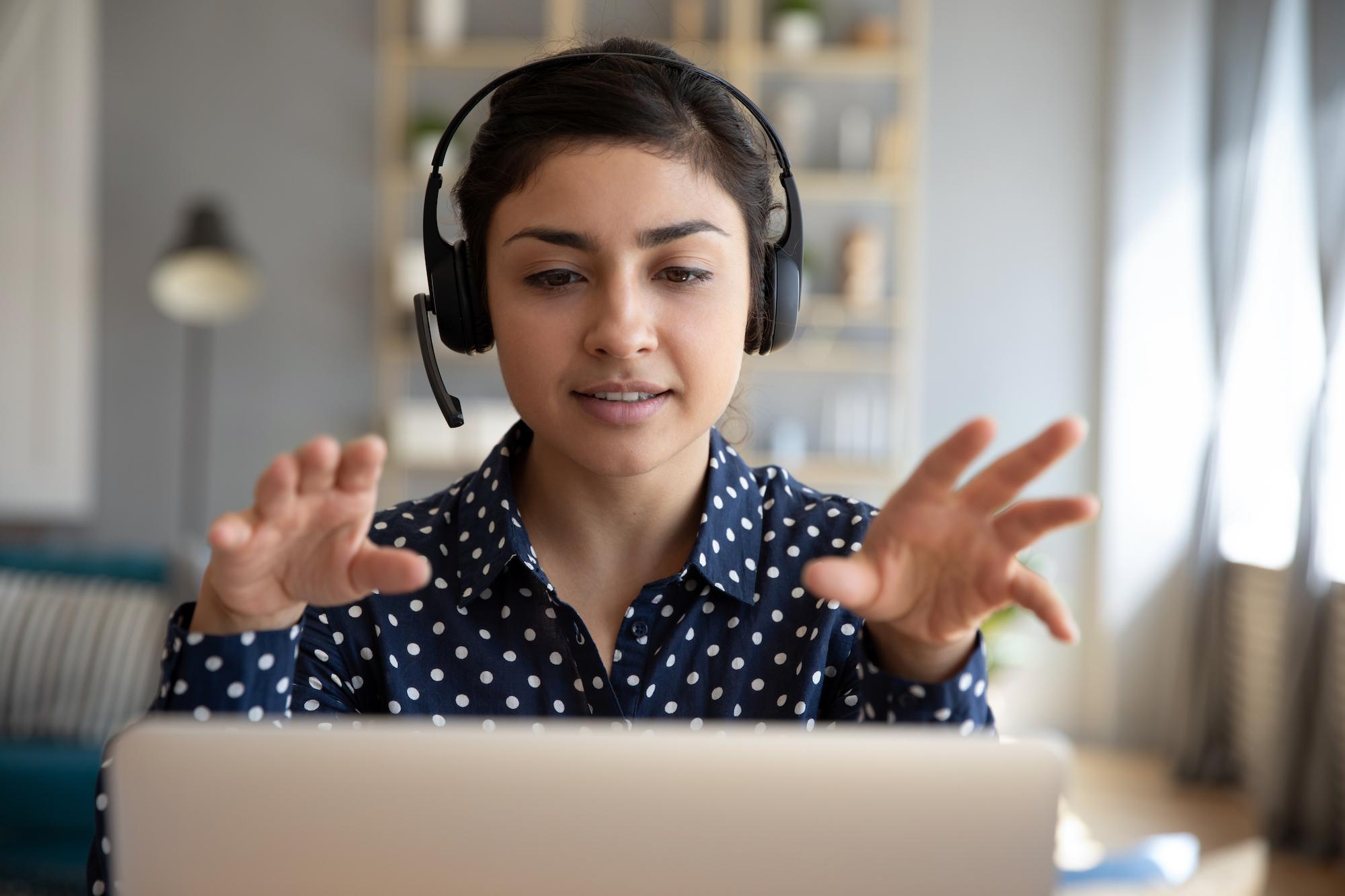 Regardless of whether the world returns to normal or adopts a "new normal," change remains constant. The transformation of the physical workplace to the virtual office has been in the making long before the current pandemic, and will only accelerate moving forward. This technological shift has created countless opportunities and innovations, but it comes with a number of costs, too — most notably the lack of physical interaction. Humans are social creatures, after all, and sharing a physical location undoubtedly facilitates communication, strengthens interpersonal bonds, aids in education, and more.
That said, there is still plenty to be gained in the virtual space for everyone, including leadership coaches and their students. Let's discuss how limited interaction presents challenges in terms of leadership coaching, and how virtual leadership coaching can break through these obstacles and bring its own value to the table.
How to Overcome Virtual Work and Learning
Embrace Connective Technology
As isolating as these times may be, consider how fortunate many of us are to have access to multiple forms of virtual interaction. Not only can we text and call one another — now, we can conduct prolonged online meetings of various sizes via Zoom, Google Hangouts, Facebook Live, and other proprietary video conferencing software. These tools might not replace the feeling of a physical workplace, but they act as a close proxy, allowing coaches and teams to have real-time discussions, share documents, ask questions, and even socialize.
Of course, these tools are only valuable if everyone in a given organization has access to them. So, virtual coaches must ensure that they, as well as their teams, share the same technology and know how to properly use it. Otherwise, some members may get left out, and/or significant time and effort may get wasted troubleshooting. In short, social technology is a virtual coach's best friend, and the foundation for a strong online leadership development program, so long as everyone is on the same page.
Adjust Frequency and Format of Meetings Accordingly
If you are moving all or most of your operations to the virtual space, your organization will naturally take on a new rhythm. People work at different paces, and this fact may get amplified if they are working remotely. That said, there are occasions that require all team members to unite their thoughts and efforts. But it's one thing to wrangle several people who share an office into an in-person meeting — it's another thing to conduct a virtual meeting where every member must join remotely.
In other words, leadership coaches may need to change how they schedule and run meetings and leadership training seminars to account for this physical separation. Virtual meetings might have to occur more frequently to maintain accountability, they may need to be shorter or longer depending on remote workflow, and they might need to be structured differently to ensure all voices are heard.
Think "Physical" Distance, Social Cohesion
Communication and performance management go hand in hand. The term "social distancing" has taken hold in the global lexicon, but some have argued that "physical distancing" is both more accurate and more helpful in these times. Indeed, humans can socially interact without sharing a physical space, and in fact, this social interaction may be more important now than ever before. This sentiment applies to a company's culture, too.
Business leaders and coaches must redouble their efforts to reach their teams on a personal level, especially when physically separated. The culture doesn't merely cease to exist when the office is empty, after all. People make up the organization and good leaders help keep it together and strengthen it. Do not let limited physical interaction prevent this social cohesion. Before, during, and after virtual meetings, make sure to discuss matters outside the scope of work; hold weekly virtual social/team-building events; have fun with filters and backgrounds during video chats; the list goes on.
Leadership is Not Limited to a Location
Making the change from a physical to a virtual workplace (even if it's temporary or partial) is bound to yield some growing pains. That said, the pursuit of your company's goals and leadership development remains firm. And with the advent of today's technology, you don't have to slow down or skip a beat when it comes to growing your business and its leaders as long you are adaptable and forward-thinking.
At Leadership Resources, our purpose is making the impossible possible through people. We aim to do so by helping individuals develop patterns of success that will decrease stress levels and maximize productivity. Contact us here to learn more about what we do and how it can help your business succeed and grow at times like these when you need it most.
Read More