LEADERSHIP DEVELOPMENT AND STRATEGIC PLANNING SERVICES
Enroll your organization's emerging leaders in our Accelerate Leadership Development program that combines one-on-one coaching and group forums. Watch your leaders grow and succeed in this program.
The health of your organization is rooted in your strategic plan and your organization's effort to achieve that plan. Gain guidance and accountability with our strategic planning coaches and facilitators.
By mastering how your company operates, growth-oriented leadership teams systematically and permanently improve. Connect with a Leadership Resources strategic growth advisor today.
WHAT WE COACH ON + HELP WITH:
"Leadership Resources is doing something I haven't been able to find anywhere else. They work with companies to set strategy and then apply a robust, highly customized, effective solution to develop people within the company to execute that strategy. It's a powerful combination!"
DAVE ARNOLD, PRESIDENT, ROYAL ENGINEERED COMPOSITES
ACCOLADES
Recently named Top Leadership Development Company by HR Tech Magazine
LEADERSHIP DEVELOPMENT COACHES SERVE GROWING COMPANIES NATIONWIDE
Leadership Resources helps you achieve the vision for your business. Clients work with Leadership Resources to develop high-performing leaders and create cultures of accountability. Through strategic planning, leadership development, and proprietary technology called Accelerate, clients leverage the unique processes and guidance necessary for their organizations to achieve their larger vision.
Leadership Resources is the only firm to combine leadership development and management coaching services with a SMART goals app. Accelerate uniquely encourages accountability and goal achievement through daily notifications and by requesting daily attention to one's goal-making progress.
We have offices in Omaha, NE and Lincoln, NE.
Our strategic planning coaches serve businesses in cities and towns throughout Nebraska including Omaha, Lincoln, Grand Island, Kearney, Minden, Adams, and many more. Additionally, we serve areas within Iowa including Council Bluffs, Des Moines, Sioux City and more.
Our Accelerate Leadership Program combines peer-to-peer interaction in group leadership development forums with one-on-one coaching to provide a comprehensive leadership experience for organizations nationwide. Our leadership development specialists welcome members not just from Nebraska and Iowa, but also from areas all over the country, such as Denver, Rapid City, Detroit, Chicago, Indianapolis, Kansas City, Wichita, St. Louis and more.
SCHEDULE A CALL TO LEARN MORE
Let us help you achieve your vision. A member of our team will respond within 24 business hours to arrange an initial discovery session with one of our growth consultants.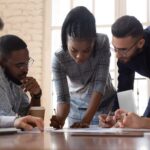 The most successful businesses are always looking towards the future while focusing on the present. Indeed, your short-term goals and day-to-day actions should contribute to the bigger picture. The continuous … Read more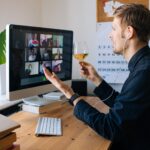 The "virtual office" isn't a new notion by any means, but the COVID-19 pandemic that continues to ravage the world has made remote work the norm rather than the exception for countless businesses. While some companies saw a smooth transition to these workplace changes, others had a more challenging time adapting to them and continue to struggle with the ramifications of working from home. There's no denying the obvious differences between in-person and remote work (e.g., no more commutes, less interaction, adjustments in hours, etc.), but these surface-level distinctions have broader implications on productivity, mental health, relationships at every level, company culture, and more. Those companies that can hold onto and even improve these aspects of their enterprise in the midst of such a global shift will have a major advantage moving forward, and every employee will benefit to boot.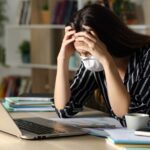 One year ago, when COVID-19 was just starting to acquire its pandemic status, few people could have anticipated what the following months would have in store. The early toilet paper … Read more