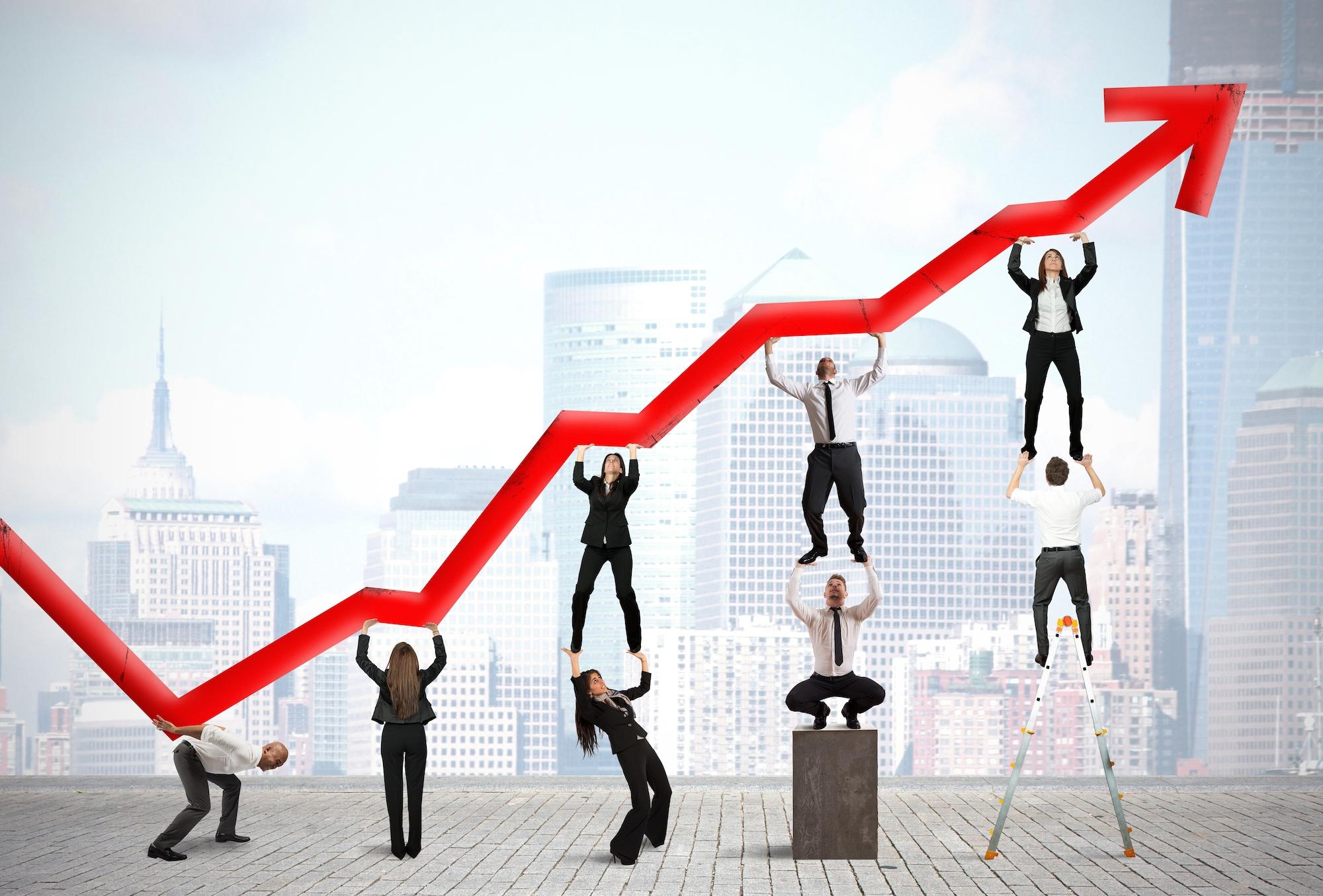 Your sales team has their work cut out for them, especially in today's trying times. That said, the overall success of your business is directly tied to the success of your sales department. So, no matter how challenging the current economic landscape can be, you must do everything possible to ensure that your sales force doesn't collapse entirely.
Every company is unique and therefore requires an individualized approach to proper sales team management. Still, there are certain steps every business can take to maintain its sales arm during the current pandemic. Let's explore four ways to ensure your sales team can survive.
How to Consistently Improve a Sales Team
1. Create and Clarify Goals
Most people work their best when headed towards a goal, no matter how near or far it may be. The same goes for teams. By clearly laying out the company's short- and long-term goals, your sales team will suddenly have a concrete reason to perform at its highest capacity.
That said, in most cases, sales are really hard right now. There is a lot of instability and uncertainty in the economy, which makes customers hesitant to sign new agreements. Short term goals during this "new normal" might be as simple as making X amount of calls per day. Or maybe making connections to have phone or video meetings to check in with clients – see how they are doing, listen to them, and ask how you can help, without even trying to sell. Once you hear their concerns, ask them if you can send them resources that your company provides related to those issues. Not sales material, but actual things they can use, even if your company isn't the one that developed them. Unfortunately, the sales cycle might be a few more steps of relationship building for now.
2. Create a Positive and High-Performance Culture
Despite becoming another business buzzword, company culture does indeed play a major role in an organization's success. In order to create a high-performance culture, you can't neglect other cultural aspects in your workplace, such as employee morale, open communication, mutual respect, recognition, collaboration, etc. For your sales team to grow and improve, individual members must feel comfortable not just working with one another but also being with one another.
These issues can be a challenge- but certainly not impossible- during this time. With many companies working remotely, it is important to still maintain productive working relationships. Your company will most likely want to utilize video or phone conferencing systems to continue cultivating a sense of unity and team-based culture among staff.
3. Streamline Your Processes Together
The modern economy moves fast, so complex, cluttered sales strategies tend to fall behind the curve. If there is anything this situation has taught us, it is how important simple, seemingly boring processes are. If you have solid, well-thought-out processes in place that everyone is used to, it makes it much easier to address the more pressing and often more serious decisions of the current environment. Get your processes established quickly, communicate them clearly, make sure everyone has the tools necessary to follow them, and then start using them to ensure the continued success of your organization.
4. Conduct Regular Reviews
People have a hard time improving if they don't receive regular feedback, and that is especially true in this untested climate. There is so much uncertainty in the air; your sales staff is likely to feel unsure of their performance as well. You can help this by having frequent conversations with salespeople to ensure they are doing ok. This should include ensuring they have all of the tools and technology they need, asking what their concerns are and addressing them whenever possible, and having more personal, intimate conversations that you previously might not have had. Ask about their families, their spouses, make sure they are well. It will help reinforce and build that culture we addressed earlier.
The four measures outlined above all come back to one essential ingredient for every business' success: communication. In these trying times, we must all be extra vigilant about checking in on all fronts – salespeople with clients, management with staff, etc. Without an open line of communication between team members, sales managers, and other teams within your organization, you will struggle to set and achieve any goals. Conversely, a highly collaborative, communicative sales team will continue to adapt and navigate these unchartered waters.
At Leadership Resources, our purpose is making the impossible possible through people. We aim to do so by helping individuals develop patterns of success that will decrease stress levels and maximize productivity. Contact us here to learn more about what we do and how it can help your business succeed and grow at times like these when you need it most.
Read More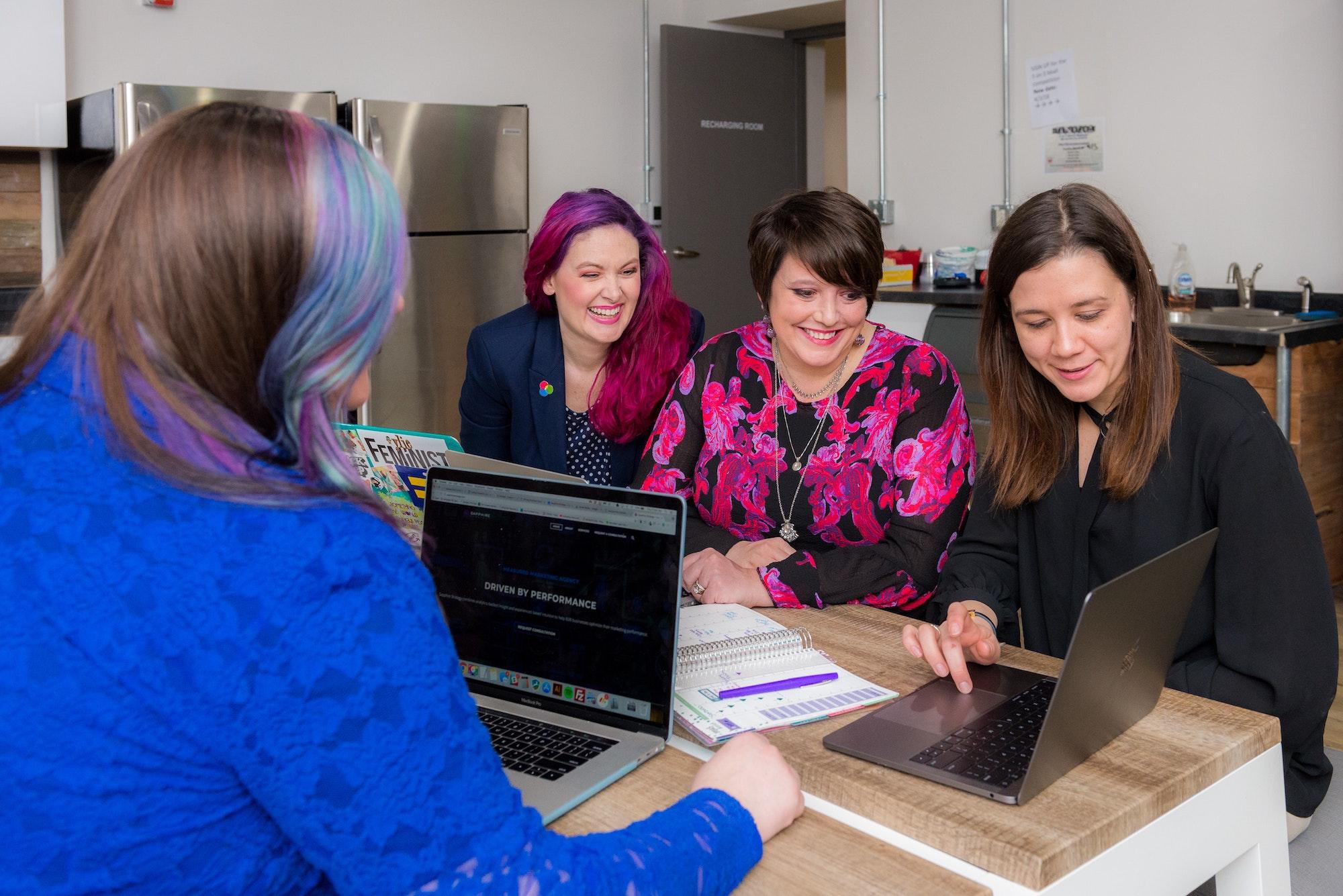 While it's true that some individuals naturally possess certain leadership qualities, many of the best leaders weren't "born with it" at all. Rather, they became leaders over time with the help of good mentors, experience in both life and business, and a network of support, all of which gave them a sense of ownership and confidence necessary in a strong leader. Indeed, your Omaha, Nebraska organization might be filled with hidden leaders that simply need direction and encouragement to reach their full potential.
Facilitating this leadership development should be a major priority for your business, as it will boost productivity, stimulate strong and innovative decision-making, strengthen your culture, and secure its future. Here's how to encourage leadership from more reserved but promising employees in your company.
How to Get the Most Out of Shy Employees
Be a Good Leader Yourself
Good leaders have a tendency to pass on their qualities to those near them. Don't shy away from expressing what you've learned on your journey to becoming a leader, but don't limit this expression to mere words. You must also act the part. Communicate, collaborate, listen, and prioritize transparency. Setting a strong example for your team is the first step toward developing leadership talent in your organization.
Cultivate a Team-Oriented Culture
Leaders must be good listeners, but they can't be afraid to speak up, either. The less vocal employees in your company will be more inclined to share their ideas and opinions if they feel comfortable and encouraged to do so. Building a team-based culture can go a long way toward achieving this level of openness. You might start hosting more team-building events, developing projects that require coordination, or actively asking your employees to share their thoughts on a given matter.
Deliver Consistent, Constructive Feedback
People struggle to grow if they're not fully aware of their strengths and weaknesses, and your reserved employees might not actively seek help or ask questions about their performance. Delivering constructive feedback on a regular basis helps keep your employees on track, and lets them bolster their strengths while working on areas of improvement. Maintaining this honest line of communication will also encourage them to reach out to you and other leaders for guidance in the future.
Expand Employees' Responsibilities
If you see potential in an employee, entrust them with more responsibility. Soft-spoken employees might initially lack the confidence to take on certain tasks and roles, but giving them more responsibilities can actually empower them and show them a side of themselves they didn't even know existed. This can have a domino effect, where a once-reserved team member suddenly shows an appetite for accountability, growth, and other skills needed to be a leader. And if it turns out they weren't quite up to the task, dial things back and help them gradually work their way back up.
Offer Leadership Training Programs
Ultimately, there's only so much you as an individual can do in terms of team building and leadership training. You may need to create and/or outsource specialized leadership development programs to give your employees the resources they need to develop as leaders in the broader sense. Investing in these programs can be a major boon for your Omaha, NE organization. After all, your business' growth and success depends on the growth and success of your people.
At Leadership Resources, our purpose is making the impossible possible through people. We aim to do so by helping individuals develop patterns of success that will decrease stress levels and maximize productivity. Contact us here to learn more about what we do and how it can help your business succeed and grow.
Read More