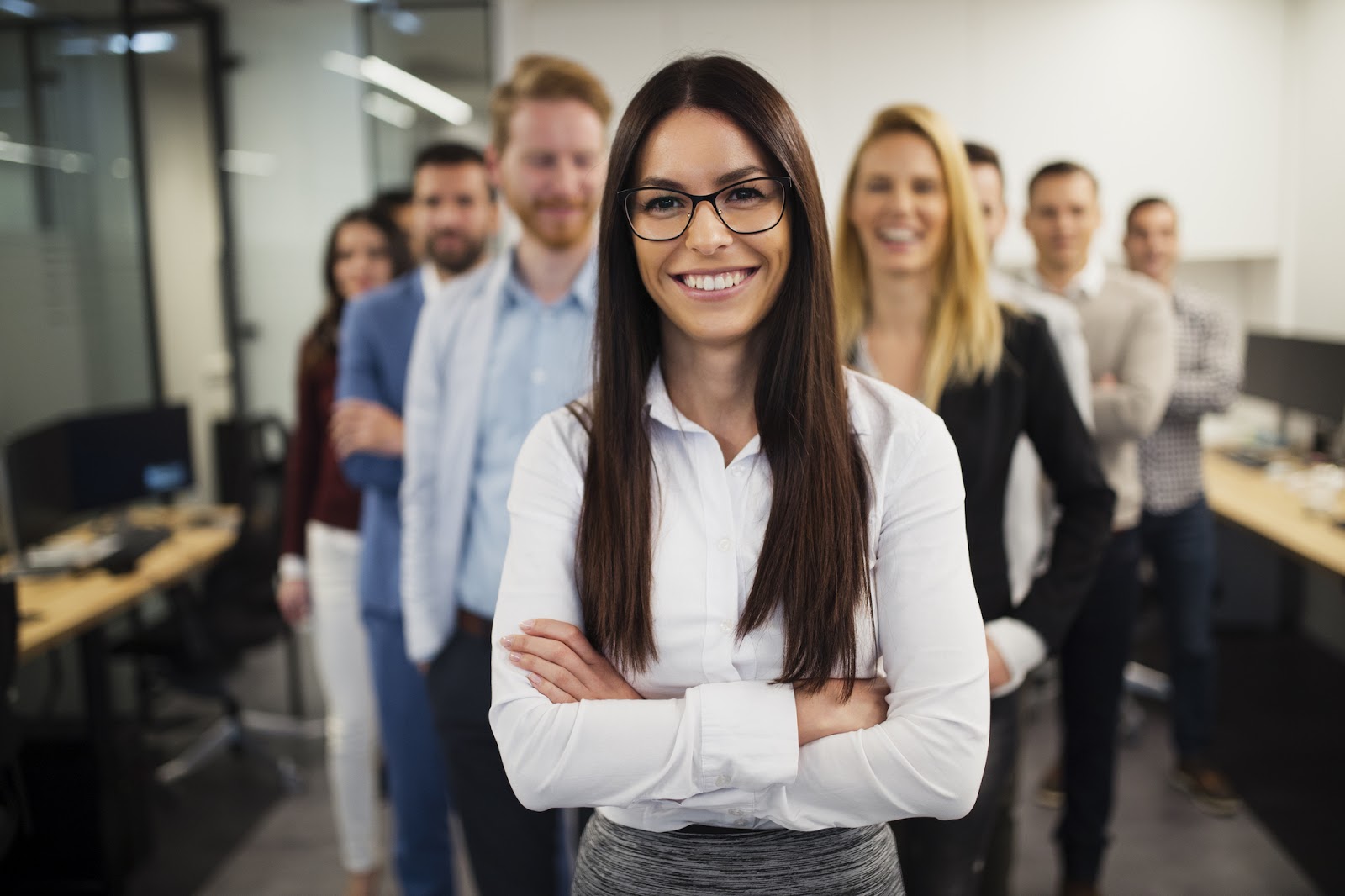 No two leaders are exactly alike, but the most successful leaders often have plenty in common. Personal preferences, opinions, and life experiences aside, there are certain leadership qualities that ring true across the board — honesty, responsiveness, passion, integrity, etc. While these traits may be somewhat inherent in certain leaders, the best leaders become successful by honing these skills through hard work and habit formation. Let's outline some essential habits that allow leaders to acquire and maintain success in their workplace and in life.
What Habits Make a Successful Leader?
Cultivating a Thirst for Knowledge
One of the most important qualities of an effective leader is the willingness and ability to continuously learn. Reading books across genres and fields of expertise, listening to people with diverse backgrounds and experiences, asking questions of peers, employees, friends, and strangers — all of these activities allow leaders to expand their horizons. Even if a piece of information might not seem immediately relevant to a leader's life or career, the culmination of various bits of knowledge can be synthesized over time in new and unique ways. There is no downside, only upside, to receiving an ongoing education, and successful leaders know there's always more to discover.
Maintaining a Balance of Confidence and Humility
There are always areas of growth for leaders, and the only way to identify and improve those areas is to put your ego aside and then pick it back up to act on those necessary changes. Leadership comes with power and privileges, and this prestige can cloud the mind of individuals who lack humility. Conversely, leaders who lack confidence can struggle to get things done, create buy-in, and keep their people on track. As such, the most successful leaders strike a balance between confidence and humility, listening closely to their peers and team members while not backing down from bold ideas. Practicing gratitude each and every day is another great way for leaders to stay humble and positive.
Focusing on Physical as well as Mental Health
The aforementioned power and privilege inherent in leadership also comes with its fair share of stress, which manifests both in the mind and body. Leaders who fail to take care of their mental and physical health can burn out, lash out, and/or simply become less effective overall. Leadership success largely depends on maintaining a healthy lifestyle both in and out of work. The best leaders focus on managing leadership stress by exercising regularly, getting enough sleep, eating healthy, taking breaks, practicing mindfulness (i.e. meditation, yoga), and more. Taking the time for self-care allows leaders to operate with a clear mind and high-functioning body — crucial for getting things done and getting them done right.
Staying Organized
Effective leaders are also well-organized where it counts. While a messy desk might be a proverbial sign of genius, it's not exactly ideal for strategic planning, scheduling, goal-tracking, and so on. Keeping documents and items in their proper places, taking regular notes, journaling, and maintaining a detailed calendar helps keep things straight so leaders can spend less time and energy shuffling papers around and more on other matters like idea generation, performance management, employee check-ins, executive meetings, etc.
Consistently Pushing Themselves and Others
Organizations can only grow if leaders and their teams are constantly coming up with new ideas and taking calculated risks. Indeed, this willingness to push the envelope is one of the key qualities of a good leader, and honing it depends on leaders pushing themselves out of their comfort zones in every area of their lives, not just at work. Successful leaders are always challenging themselves, whether it's running an extra quarter-mile than initially planned, trying new cuisine, attending an unlikely event or concert, and so on. Living life "on the edge" in this way conditions leaders to be bolder in the workplace and mitigate the fear of the unknown so their organization and people can grow in unexpected ways.
Successful leaders are creatures of habit — not just any habits, but habits that help them gain new knowledge, become more self-aware, improve their mental and physical well-being, stay organized, and try new things. At Leadership Resources, our purpose is to make the impossible possible through people. We aim to do so by helping individuals develop patterns of success that will decrease stress levels and maximize productivity. Contact us here to learn more about what we do and how it can help your business succeed and grow at times like these when you need it most.
Read More
SCHEDULE A CALL TO LEARN MORE
Let us help you achieve your vision. A member of our team will respond within 24 business hours to arrange an initial discovery session with one of our growth consultants.