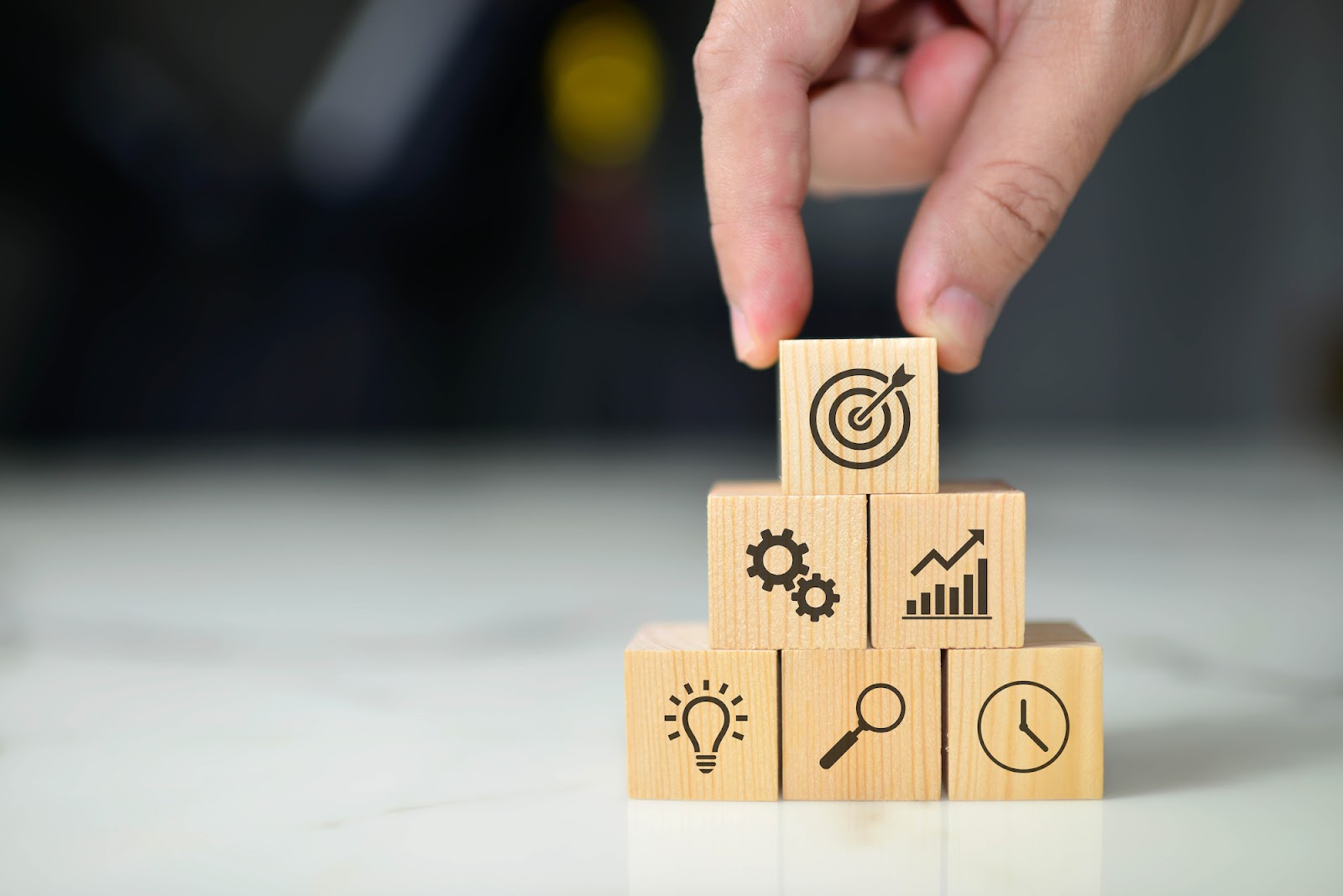 Most of us are familiar with the operating systems (OS) on our phones and computers. Just as these electronic devices require optimized software to handle a variety of important tasks, businesses benefit from a strategic operating system of their own. As it turns out, most businesses already have some sort of operating system at play — the problem is often that 1) it's become background noise rather than a recipe for success, and 2) it could use a major "firmware update." Moreover, in many cases, a company has several operating systems competing for dominance, creating chaos that hinders growth, profit, and leadership development.
Let's define what a company operating system is and how the right one can drive profit and growth in your organization.
Benefits of a Company Operating System
Defining a Company Operating System
Simply put, a company's operating system serves as a guide for its inner workings, compiling the processes, structure, and systems needed to achieve certain objectives. Unlike a rigid line of code or instruction manual, a company's OS is a sturdy yet flexible strategic game plan. Leadership and staffers rally around their central OS to solve problems, make decisions, resolve issues, and prepare for future success. In other words, every procedure should stem from the operating system, whether it's employee management, succession planning, resource/financial management, marketing initiatives, etc. When every action derives from the same source, a shared vision flows through and informs your entire organization.
How the Right Operating System Can Improve and Grow Your Organization
So, a company operating system provides conscious clarity to an organization by establishing a well-defined structure that removes the guesswork. Ultimately, this framework translates to tangible growth and profit. After all, achieving organizational and profit goals depends on a passionate group of people actively working towards a clear purpose. When leaders and team members know what to aim for and why they're aiming that way, much of the "fat" is easily trimmed away, revealing a streamlined path toward continued success.
Neglecting your operating system or adopting an OS that doesn't quite fit your organization will have the opposite effect, preventing growth, diminishing profits, and impairing your company culture as a whole. As leaders struggle to communicate their message clearly, team members will grow more and more frustrated, hindering morale and increasing turnover, which thwarts talent retention and succession planning efforts. The best way to prevent this self-fulfilling cycle from taking hold of your organization is to invest more time and energy into cultivating the optimal operating system.

Establishing an Operating System that Suits Your Goals and Vision
The question remains, then: how can you create and maintain an operating system perfect for your organization? Synthesizing the best aspects of various company OS methodologies is a great place to start. At Leadership Resources, we help our clients leverage the strengths of many ideologies, tools, and systems to bolster their operating system. When it comes to business and leadership growth, we don't believe in "one-size-fits-all" solutions — we also understand the value of allowing companies to try new things for themselves. As such, our method starts with a deep discovery of an organization's specific processes, needs, and strategic goals. This research then feeds into our selection process for the tools and strategies that will fit said business like a glove.
When all is said and done, an optimized operating system will help your organization scale up, optimize data, better manage cash, and meet & exceed goals.
Operating Your Business With a Better System
Most organizations know what factors drive their business and their growth. But working with Leadership Resources and building a company operating system creates accountability around these factors. This process illuminates the leading indicators, where an organization's energy and effort are consistently going. It allows them to problem solve, see trends over time, and make a real difference.
At Leadership Resources, our purpose is to make the impossible possible through people. We aim to do so by helping individuals develop patterns of success that will decrease stress levels and maximize productivity. Contact us here to learn more about what we do and how it can help your business succeed and grow at times like these when you need it most!
Read More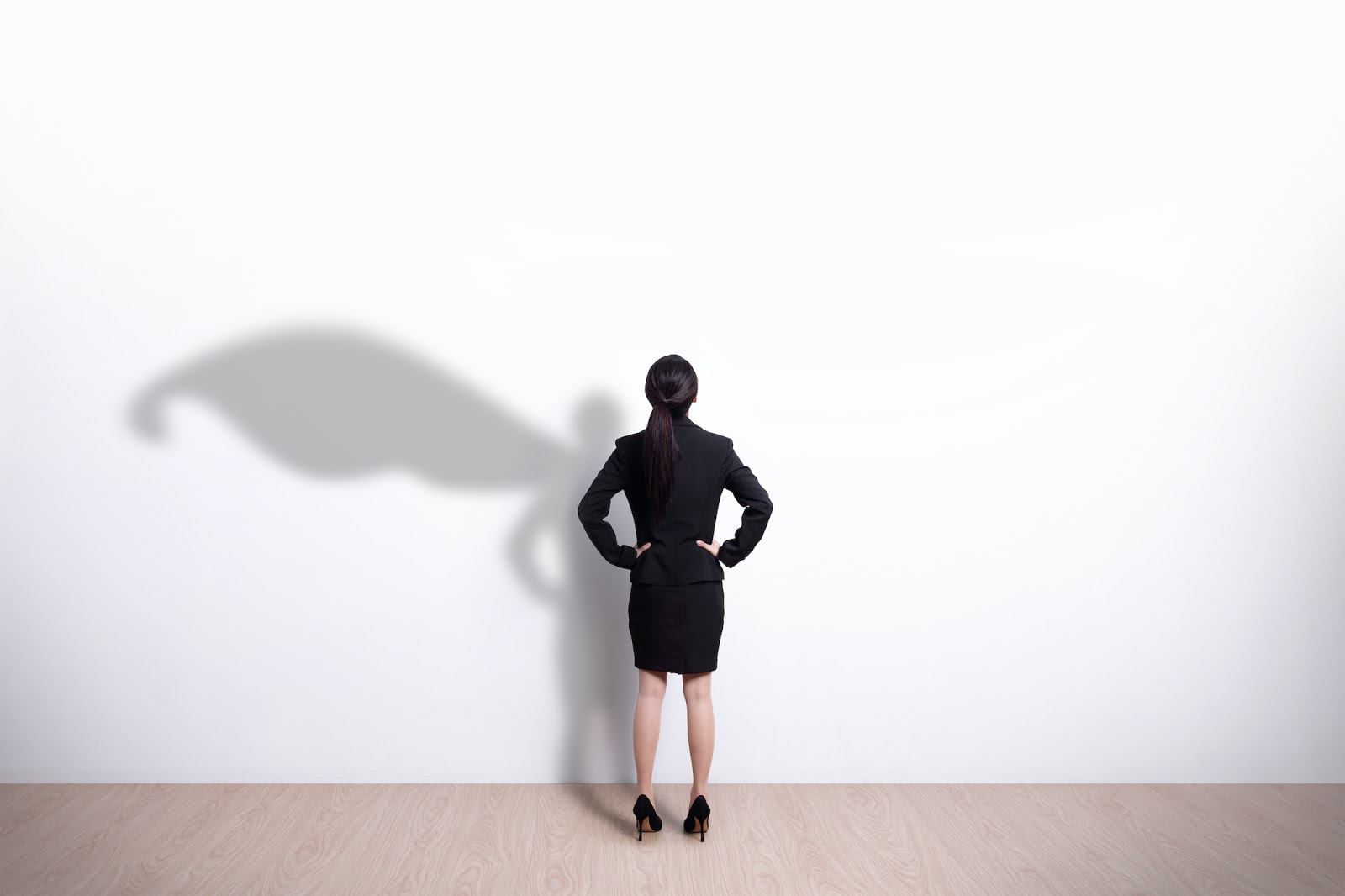 Sourcing the best candidates for your business is challenging enough — keeping them around for the long haul can be even more difficult. In such a competitive global economy, employees that exhibit strong leadership skills are in high demand. As your people continue to develop, then, they may come closer to abandoning ship to explore other opportunities. While you can't force anyone to stay, retaining your top talent is integral to the growth and legacy of your enterprise. So, how can you retain your employees as they grow professionally? Here are some thoughts.
How to Grow and Still Retain Employees
Continue Focusing on Leadership Development
If you adopt a cynical mindset, you might think that developing leadership talent will only serve to pry your best employees away from your business — after all, the more skills they develop, the more leverage they have in the workplace. As it turns out, though, focusing on leadership development is actually one of the best ways to keep your employees around. By offering ongoing, rigorous training and education, your company provides value to your employees, which they will reciprocate in direct and indirect ways. For instance, the more adept your people become, the more productive and creative they will be — these outcomes benefit your bottom line and broaden your business' prospects. In other words, investing in your employees will encourage them to invest back into the company, ideally for the long-run.
Open New Doors For Top Talent
As your people grow professionally, you want to make sure they don't outgrow the scope of your business — otherwise, they'll likely move on. No one likes feeling stuck where they are or overqualified for their position, after all. If you want them to stick with you, then, you'll need to expand the number of opportunities you offer your employees. This might mean creating brand new roles to better suit a specific employee's skill set, shifting around teams, tasking top talent with fresh challenges and responsibilities to keep them sharp and engaged, and so on. These efforts tie directly into your long term succession planning as well — by challenging your people and letting them explore new positions, you can better gauge who is fit to take over key roles within the company.
Commit to Strengthening Your Company Culture
Never underestimate the importance of your organization's culture when it comes to retaining your employees. Simply put, most people would rather stay with a company that respects them, recognizes their achievements and efforts, provides ample growth opportunities, and promotes a healthy work-life balance as opposed to the alternative (even if said alternative offers a slightly higher salary). This isn't to say, however, that merely putting on a happy face and patting your people on the back is enough to keep them around. The key to cultivating a company culture that encourages people to stay is maintaining transparency, being flexible, and compensating employees for the value they bring to the company.
Growing With Your People
Employee retention and succession planning go hand in hand. While it's true that helping your employees grow into capable leaders runs the risk of losing them to other opportunities, you won't be able to secure the legacy of your company if you can't foster the growth of your people and incentivize them to stay. By focusing on continual leadership development, granting your people with new opportunities, and cultivating a strong company culture, your business will grow right alongside your top talent, and vice versa. At Leadership Resources, our purpose is making the impossible possible through people. We aim to do so by helping individuals develop patterns of success that will decrease stress levels and maximize productivity. Contact us here to learn more about what we do and how it can help your business succeed and grow at times like these when you need it most.
Read More