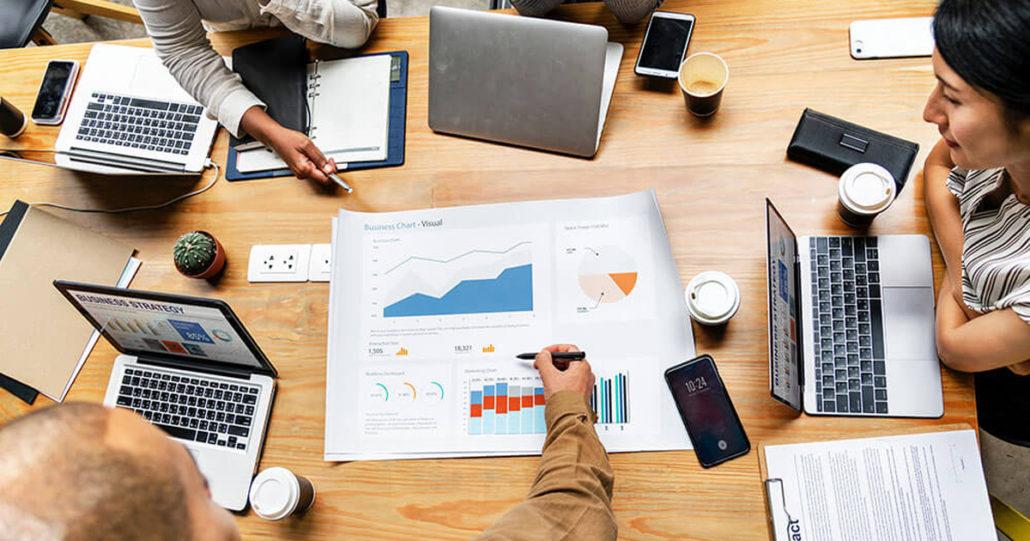 For a business to thrive in today's market, it must follow a sustainable business growth strategy. Developing such a strategy presents a challenge for all business leaders, but while all businesses differ in some ways, a good business growth strategy features characteristics that apply to any business. Let's examine five tips for planning sustainable and lasting growth for your business.
Stay Mission-Driven
At the root of every business should be a mission or vision. What are the broader goals of your business, its purpose? A clear mission statement provides a foundation for all business operations moving forward. This applies to leaders, employees, and customers. Leaders can always come back to the mantra during challenging times or when teaching others. When coming aboard, staff members should immediately learn the business' mission and understand how they can contribute to advancing it.
Customers and clients should also be aware of the mission. A business should boldly scribe their mission statement on their website and in their offices and storefronts. By making these objectives known, everyone involved with the business gets a better idea of its brand, its purpose, and its goals for the future.
Create a Recognizable, Strong Brand
Business development and brand development go hand in hand. A coherent mission is at the core of a business' brand, but brands go even further into the psyche. We all know the power of brand by the coffee cups we see or hold on a daily basis, the shoes on our feet, or the phones in our pockets. These brands have become inherently valuable, from their logo to their place in the social sphere.
To develop a brand, you'll need a stark marketing campaign. Your business should feature an elegant and recognizable logo and motto that's ready to be printed on any object imaginable. These images and words should evoke the mission and character of the business and its marketing. If done correctly, the logo will become synonymous with the business and its mission, creating a truly powerful brand.
Focus on Developing Effective Leadership
A ship won't get very far without a competent captain and clear roles. To avoid a shipwreck or mutiny, a business must instill its values into its leaders and encourage leadership development. Employees should feel empowered in the workplace to speak up, ask questions, and be heard. This type of environment doesn't just increase productivity, it increases the overall value of a business.
Websites like Glassdoor.com feature public comments from previous employees that reveal the inner workings of a business. When people learn of a business' poor leadership, they may rescind their brand loyalty and go elsewhere. However, effective leadership helps retain employees and leaves a far better impression for the public eye. And the more leaders, the better, so long as everyone can work collaboratively.
Establish Solid Partnerships
Your business doesn't exist in a vacuum. To optimize the output of that sales growth formula, it needs the help of external resources, such as marketers, distributors, accountants, lawyers, and more. It's crucial to work with the right people and build a relationship of mutual trust. Though your business is not responsible for the mistakes or failures of a partner, it must react to these eventualities in the proper way by either cutting ties or helping to ameliorate the situation.
Build Internal and External Communities
Business development is all about people, both inside and outside of the company. This is why it's so important to foster a positive work culture and expand that atmosphere externally. These spheres will influence each other. Internally, employees and leaders should trust one another to make decisions and change course when necessary. On the outside, customers should feel at home when stepping into a storefront or office space. Providing little comforts like complimentary coffee or water can go a long way.
The digital space has opened several doors for building communities. Staying active on social media by posting often and engaging with customers makes a big difference and doubles as a marketing tool. Everyone should feel welcome and involved in the business, regardless of their stake in it.
By creating a salient mission, imbuing it with a strong brand, instilling this in leaders and partners, and cultivating a positive community, businesses have a better chance of growing and staying relevant for years to come. Leaders can learn about even more business growth solutions via Leadership Resources. Our purpose is making the impossible possible through people. We aim to do so by helping individuals develop patterns of success that will decrease stress levels and maximize productivity. Contact us here to learn more.
Read More
We live in a time of unprecedented technological advancement. Massive strides in automation, artificial intelligence, and communication have caused turbulence in almost every sphere of work. For businesses undergoing these changes, owners and managers must find ways to adapt their behaviors, hiring practices, and sales models.
Individuals must adapt as well. In a workplace that's constantly changing, personal development should become the focus. Likewise, continued business development hinges on fostering this leadership growth.
Personal Leadership Growth is a Business Growth Strategy
A business is only as strong as its people. If sales are down, it may or may not be the fault of your staff. However, sales will only improve if you and your people actively work together to solve the problem. Staring at the sales growth formula simply isn't enough. In other words, the better your people do, the better your business does – and vice versa.
To cultivate this business development, current leaders must encourage the personal development and leadership skills of other members. When a company is filled with self-motivated, team-oriented people, it will continue to thrive. Plus, this personal development branches out exponentially. As new leaders emerge, more resources are available to bring others up with them.
The more empowered your people are, the better they'll be able to adapt to new challenges. If you lose sales, or a model is forced to change due to regulations or technology, you and your leaders will be equipped to find creative solutions moving forward.
Personal Development: Areas of Focus
Personal leadership development takes time, but there are some areas you can focus on to prepare your employees for whatever changes lie ahead.
Communication
The most common cause of error is improper communication. Paradoxically, there are so many avenues of communication available today (text, email, phone, instant messaging, video chat, etc.) that some people lose focus regarding what's on their plate and how to express it most efficiently. Other staff members might not feel empowered to speak their mind and end up keeping feedback, ideas, or questions to themselves.
By focusing on effective leadership communication skills, every team member can learn how to effectively relay information to other workers, clients, and partners, and ask crucial questions. An open door of communication will build an atmosphere of trust in the workplace. A major part of communication is listening. The best leaders don't only express themselves well, they listen well, too.
Working Together
Personal development doesn't mean others are excluded. A huge part of personal development involves working with others. Collaboration often yields better results than one mind working alone. Teamwork depends on proper communication, so this aspect of leadership growth hinges on the previous one. Good leaders don't micromanage, they work with their team members to solve problems.
Willingness to Learn
No one has it all figured out, especially in a workplace that changes all the time. Great leaders know that they don't know everything, but want to continue learning and growing. In other words, personal development never ends. Even if you've risen to become a major leader at your business, there's always more to learn. Your openness to learning should also lead you to teach others as they embark on their personal development journey.
For a business to grow and change, it needs its people to grow and change as well. When individuals learn and grow, they develop into leaders who can take on tomorrow's uncertainties. Leadership Resources understands how crucial personal development is to building the future. We provide individuals with the tools they need to continue their leadership growth process and develop patterns of success that will decrease stress levels and maximize productivity. For more information and solutions, contact us here today!
Read More