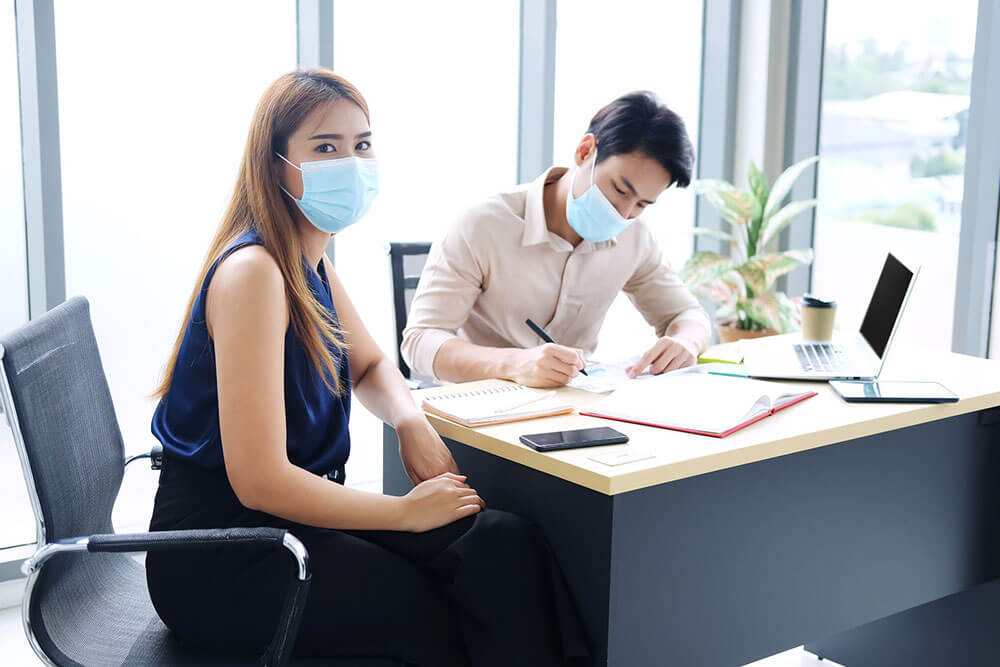 Even pre-pandemic, leaders knew that each employee has different needs, strengths, and weaknesses. Now, leaders are tasked with how to manage employee schedules when the employee is working at home, or if that employee is working at home with children who are learning from home. Some employees are hoping to get back into the office, while others may resent the fact that they are being asked to go back during a pandemic. No matter what issues have risen since the pandemic, the leader must make a plan to offer fair, empathetic, and effective team management.
How to Lead Your Team
What Experts Say
When employees are scattered remotely, or some are remote and some are back in the office, a number of new issues arise. Some employees who are in the office may start taking charge of projects that weren't assigned solely to them, or start becoming resentful that they had to come back in while others remained remote. This can create division, making employees pick sides of their peers. Though this may not be new to some offices, there are likely more issues exacerbating this. Linda Hill, professor at Harvard Business School says to ask yourself, "What is the experience my employees are having at work, and how can I empower them to do the best they can?" The best way to manage employees when you notice new or existing issues is to offer support.
How to Truly Support Your Employees
The role in management for employee development is often linked to the leader's capability to support with empathy while managing a productive team. Right now, there will be several variables to work around. Like you, they are dealing with a global crisis and an unstable economy. Some are dealing with small children and out-of-work partners. The list goes on, but leaders must offer effective team management, empathy, and support, if they want business to run as usual.
One idea experts, like Hill, recommend is offering regular one-on-one check-ins with everyone, whether they're in the office or not. Ask them to be honest about their struggles and make sure they know what the priorities are and what can wait. Hill suggests leaders use this time to explain to the employee what is on the agenda and how the employee is going to achieve their goals. Some employees may need to change hours. Some may desire a strict schedule. The leader may need to manage employee schedules differently and make compromises for the time being. Either way, they must ensure the employee knows that during this time, it's ok to ask for these concessions.
Remain Inclusive and Empathetic
One of the biggest mistakes a leader can make is to allow employees to start, whether intentionally or not, excluding remote workers. A quick suggestion of ensuring all team members get on a Zoom call, or something of the sort, to discuss how to manage a project together is a great way to handle this situation. Additionally, don't allow the assumption to float around the workplace that those in the office are more productive than those who are remote. Offer a safe place to vent frustrations while remaining hopeful and productive, but don't encourage unfair treatment or gossip between employees.
You must also show fairness among your employees. So, even if your star employee is making it known that their being in the office makes them a more productive person than an employee who annoys you, you must stop this toxic behavior of the star employee immediately while remaining empathetic to why they'd feel that way. This is a time unlike any other, so some employees may not know how to handle it, but offering an all-inclusive workplace is a positive step in the right direction toward excellent productivity.
Contact Us
The last thing you want to do is create an environment where employees are burnt out, whether they're at home or in the office. At Leadership Resources, our purpose is making the impossible possible through people. We aim to do so by helping individuals develop patterns of success that will decrease stress levels and maximize productivity. Contact us here to learn more about what we do and how it can help your business succeed and grow at times like these when you need it most.
Read More