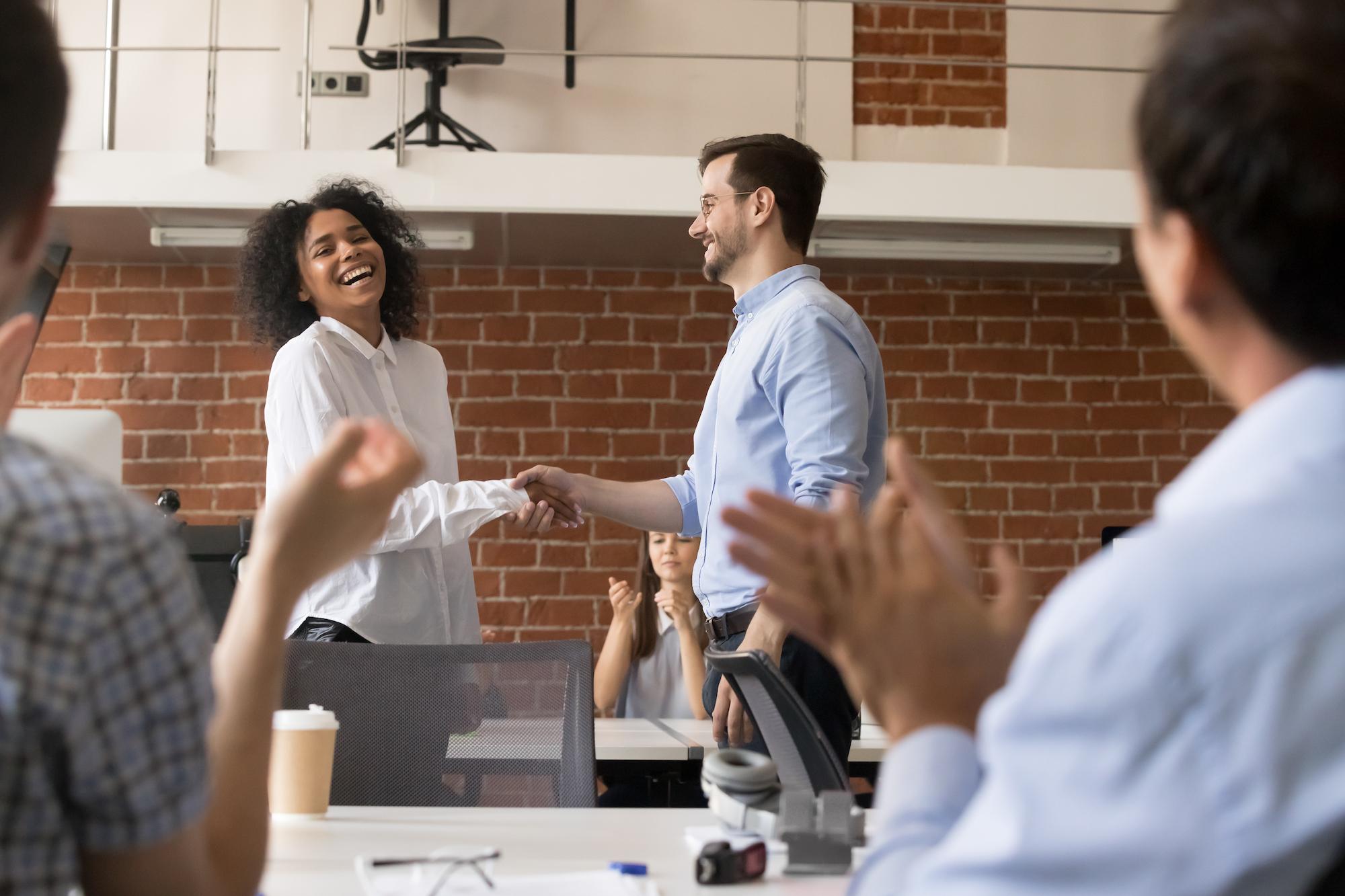 Your top talent is highly valuable, and therefore also in high demand by other organizations. In this competitive global economy, landing quality people can be challenging in and of itself — keeping them around can be even more difficult. And considering that your company's potential is directly tied to the potential and performance of its people, you cannot afford to let your top talent slip away.
In our previous post, "How to Keep Top Talent from Leaving Your Company," we discussed how recruitment, company culture, regular feedback, competitive benefits, and leadership development all contribute to employee retention. Here we'll further explore how long-term leadership development in particular can help you keep your best talent.
How Leadership Development Keeps Your Best Employees
The Power of Recognition
Effective employee management and leadership development requires plenty of feedback, which should include a healthy mixture of positive recognition and constructive criticism. And while every member of your organization should receive this regular feedback, it is especially important to maintain consistent communication with your best talent. Recognizing your top talent for their input and achievements and pointing out areas of improvement will simultaneously help them further develop their leadership skills while conveying their value to the company. When your people feel valued, they are more likely to stick around.
New Opportunities Energize Employees
There are many ways to develop the leadership potential of your top talent. In-person and online seminars, group training activities, and one-on-one meetings are all part of this equation, but real-world experience is often the most potent form of leadership development. By empowering your top talent to take on new roles and responsibilities, you help them gain crucial insights that are applicable to your organization and at large. This experiential leadership development opens doors for your best talent and lets them know that even more opportunities await if they continue to grow with the company.
Finding the Right Fit for One's Skills
Long term succession planning is a major focus of all forward-thinking businesses. And a solid plan for the future depends on the advancement of top talent within your organization. Put another way, you need capable leaders at the ready to fill new roles and to take over existing ones when the time is right. Implementing effective leadership development programs not only prepares your top talent for these new positions — it also helps your company find the right positions for the right people. Indeed, employees are more likely to stay with an organization if they feel properly suited for their role and valued for their unique abilities. In other words, as you develop your top talent into strong leaders, they become more integral to the company as a whole and shape its direction moving forward.
The Leadership Domino Effect
The best leadership training programs have a positive, exponential impact on your top talent and all of your employees. As your people grow, they tend to pass on their new skills and knowledge both actively and passively, which encourages others to develop, too. This domino effect strengthens teams and an organization's culture overall, improving the performance of your current top talent and producing new potential leaders in the process. As a result, you won't just keep your best talent around — you'll have even more of it.
Long-Term Success Depends on Long-Term Leadership Development
If you want to retain your best people, you need to recognize their contributions, give them new opportunities, and find the right roles for their talents. Focusing on leadership development helps achieve all of these things and sets your business up for continual success. In this way, effective leadership development, talent management and succession planning are all inextricably linked.
At Leadership Resources, our purpose is making the impossible possible through people. We aim to do so by helping individuals develop patterns of success that will decrease stress levels and maximize productivity. Contact us here to learn more about what we do and how it can help your business succeed and grow at times like these when you need it most.
Read More