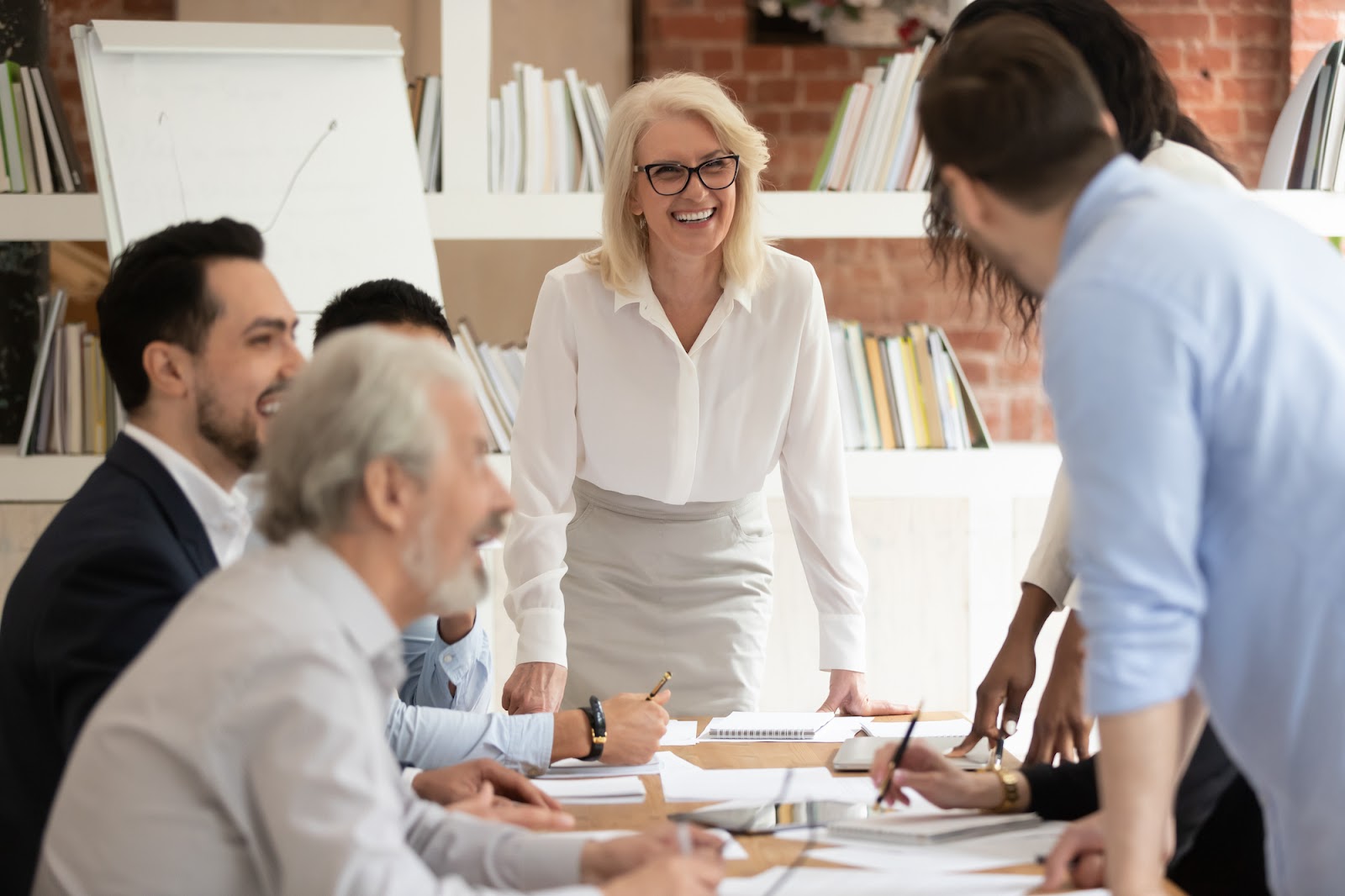 What to Know About Leadership Team Development
What Is Leadership Team Development?
Leadership team development refers to initiatives, materials, and opportunities aimed at helping your leadership team hone existing skills and learn new ones. The best leadership development programs help uncover potential blind spots in your leadership team and form new habits that propel the entire organization forward – leaders also find ways to grow as individuals. Let's explore five key signs it's time to begin implementing a strong leadership team development program in your organization.
1. Team Members Aren't Fulfilled in Their Current Roles
Ideally, each and every one of your employees will be well-suited for the tasks under their purview. However, as time goes on, some team members might lose interest in their current roles, and others might no longer perform as well as they once did, despite their previous proficiency. One way to resolve these setbacks is to provide new opportunities for your team members that allow them to explore other roles and take on new responsibilities. However, without proper leadership development, said employees might not be prepared for a promotion or even a lateral move. Therefore, it's crucial to provide leadership team development resources for your people so they're ready to accept new challenges and switch roles when the time comes. Otherwise, you may be left with dissatisfied team members and uncomfortable overlaps in duties.
2. Communication Is Faltering
Leaders and employees within your organization must stay on the same page in order to make progress – this requires strong communication. If team members begin to lose sight of the collective vision or establish different benchmarks for success, everyone will struggle to work toward common goals. Improper communication will also make it difficult to resolve issues, which can fester over time. The importance of leadership development programs in regards to improving communication cannot be overstated. The best leadership development programs prioritize transparency and consistency so that there's little room for misunderstandings or long-term conflicts in the future.
3. You're Experiencing High Turnover
If your business is having a hard time holding onto its best people, it certainly stands to benefit from leadership team development. Simply put, people won't stick around for long if they feel they're not appreciated or that they've run out of room to grow within your organization. Honing leadership skills in all of your employees improves retention rates by, 1) expressing how much you value their personal growth, 2) opening doors for promotions and other opportunities, and 3) keeping your business competitive. The stronger the leaders inside your organization, the more formidable and valuable your business becomes – and people will want to be a part of that.
4. Your Team Is Missing the Mark
Performance issues are another key indicator that your company needs to invest more heavily in leadership development. It's important that your employees not only continue to meet their goals but also that they're able to adapt to a shifting marketplace. Goals and benchmarks are bound to change, and everyone within your organization must be able to face these challenges and changes head-on. A comprehensive leadership development plan improves employee flexibility and proficiency, ensuring that your business's goals are continuously met or exceeded, no matter how things change over time.
5. Your Organization's Future Is in Question (Succession Planning)
Even your most loyal and long-term employees will retire or otherwise leave at some point. If you want your organization to stand the test of time, you must be prepared to replace existing leaders with new blood when the time comes. As alluded to earlier, these roles can only be properly filled if you have employees at the ready who harbor the experience, skills, and passion to move up the ladder. So, you must always consider who someone's successor will be – if you struggle to find an answer, you must make a quick and concerted effort to increase your business' leadership development initiatives.
At Leadership Resources, our purpose is to make the impossible possible through people. We aim to do so by helping individuals develop patterns of success that will decrease obstacles and maximize productivity. Contact us here to learn more about what we do and how it can help your business succeed and grow at times like these when you need it most.
Read More