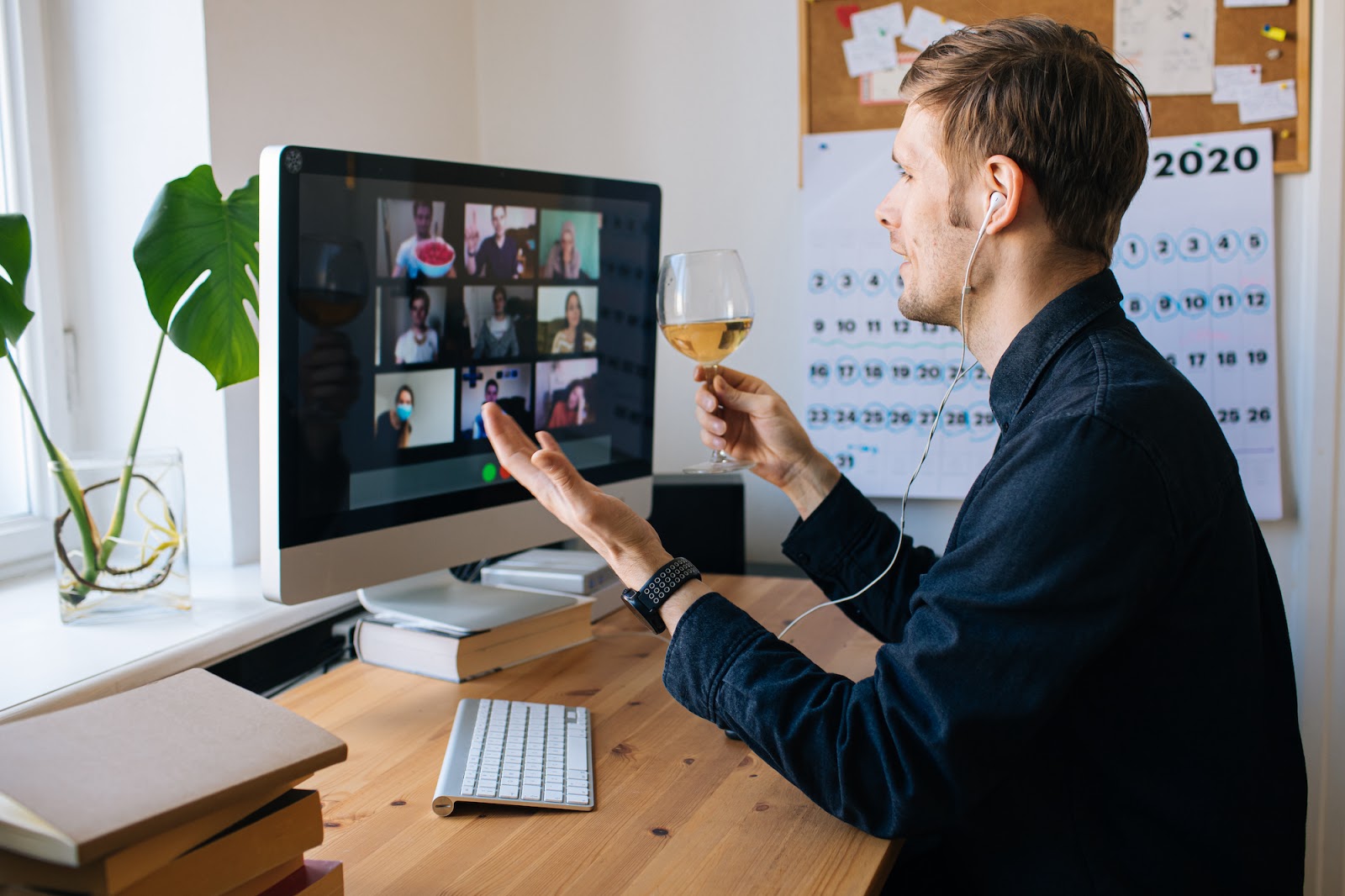 The "virtual office" isn't a new notion by any means, but the COVID-19 pandemic that continues to ravage the world has made remote work the norm rather than the exception for countless businesses. While some companies saw a smooth transition to these workplace changes, others had a more challenging time adapting to them and continue to struggle with the ramifications of working from home. There's no denying the obvious differences between in-person and remote work (e.g., no more commutes, less interaction, adjustments in hours, etc.), but these surface-level distinctions have broader implications on productivity, mental health, relationships at every level, company culture, and more. Those companies that can hold onto and even improve these aspects of their enterprise in the midst of such a global shift will have a major advantage moving forward, and every employee will benefit to boot.
Let's go over how to manage employee relations effectively and maintain a strong culture despite remote working conditions.
How to Keep Relationships While Working Remote
Don't Avoid Company Culture Conversations
When everyone is suddenly working from home, there's often an elephant in the virtual room that needs addressing. That metaphorical elephant represents the clear change in communication and culture that occurs when people stop seeing each other face to face. Rather than ignore the obvious, though, leaders should point it out and spark conversations about workplace culture, how it's changed, and how it can be improved. These conversations will keep everyone thinking about and discussing tangible short- and long-term goals that can be achieved virtually and, when the time comes, in person.
Take Advantage of Modern Technology
We're fortunate to live in a time that offers so many methods of long-distance communication — phone calls, video chats, text-based chat rooms, and message boards, etc. While there's no replacement for in-person interactions, there are also countless opportunities to keep in touch with team members throughout the workday when working remotely. If you're concerned about keeping up with employee relationship management, then use this technology to your advantage in practical and creative ways — have regular video meetings to go over projects and discuss new ideas, host virtual happy hours weekly or monthly to unwind and discuss non-work-related matters, replace the time normally reserved for commuting with remote coffee or breakfast check-ins with employees, have lunch over video call with team members, the list goes on. The bottom line is this: communication is key for maintaining strong management-employee relations, boosting team morale, and fortifying culture. Of course, you'll want to make sure each of your employees has access to the necessary technology to partake in these various virtual activities.
Encourage a Proper Work-Life Balance
Finding a healthy balance between work and non-work can be a challenge for many people, regardless of extenuating circumstances. Of course, striking this balance is even more difficult during remote working conditions. Working from home creates a dynamic in which it's difficult to separate one aspect of your life from another. Even if you have a dedicated home office, you're never far from your living room, TV, child/children, pet(s), etc., during the workday. And when you've finished your work for the day, it can be hard to switch your brain from "work" to "play" when you've never left your home to begin with. This lack of boundaries between work and life can quickly lead to burnout and negatively affect one's mental health. It's up to leaders to encourage and exemplify a healthy work-life balance, so employees don't feel trapped in their work or too distracted to get anything done. You can do this by:
Providing resources for employees regarding these matters to help them achieve a positive balance in their own lives
Establishing boundaries that limit or restrict work-related communications to a certain range of hours (e.g., 9 A.M. to 5 P.M.) so employees aren't tied to work at all times
Prioritizing productivity over hours worked, so employees feel free to set their own hours and work at their own pace
Different companies will have different ways of promoting a good work-life balance; making this a priority and leading by example is one of the best leadership qualities you can have.
Recognize Your People and Accomplishments
Lastly, don't let virtual work take away from the important ritual of workplace recognition. Whether in-person or remotely, everyone likes to feel seen for their contributions and accomplishments, and recognizing your people for their hard work is key in maintaining strong relationships and strengthening your culture. In many ways, employee/team recognition is more important than ever now that so many of us are working from home, as it's normal for people to feel underappreciated and unseen when siloed from their coworkers and managers. Letting your people know that their work and fortitude haven't gone unnoticed is an important role for all leaders during this time and in general.
Remotely Challenging Times
Navigating leadership in times of stress and change like the ones we're currently living in is no walk in the park. That said, current remote working conditions provide the perfect opportunity for companies and leaders everywhere to test their strengths, bolster their weaknesses, and create an even more cohesive company culture that can withstand the most difficult circumstances.

At Leadership Resources, our purpose is to make the impossible possible through people. We aim to do so by helping individuals develop patterns of success that will decrease stress levels and maximize productivity. Contact us here to learn more about what we do and how it can help your business succeed and grow at times like these when you need it most.
Read More