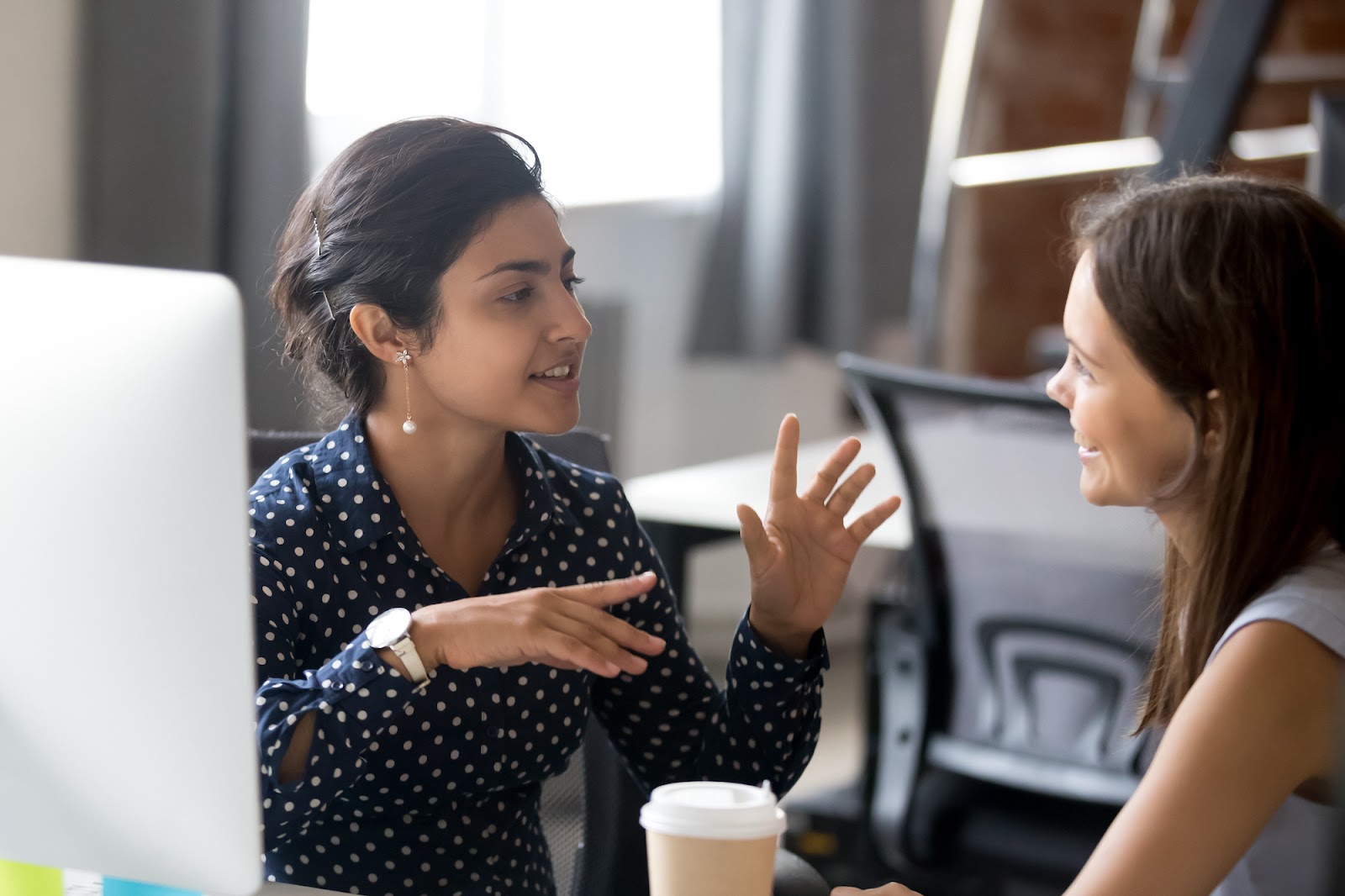 In previous entries, we've discussed the importance of strong leadership communication in any organization. Of course, communication shouldn't merely flow in one direction. Employees must also hone their abilities to properly communicate with managers and peers alike. Indeed, when team members learn to better communicate with one another, the entire company stands to benefit. Let's explore why peer-to-peer communication boosts morale in the workplace.
Benefits of Peer-to-Peer Communication
1) Creates a Culture of Authenticity and Transparency
In hierarchical settings, people can feel left out of certain conversations as others might wish to withhold certain information from others. While there are legitimate reasons for gatekeeping sensitive details at different levels, a positive and productive company culture relies on authenticity. If an employee is keeping something to themselves for self-serving or unfounded reasons (i.e., fear, leverage, etc.), an unnecessary roadblock is formed. Over time, employees can silo themselves, cliques can form, and the culture can become one of secrecy and defensiveness. Conversely, encouraging peer-to-peer communication breaks down these walls and builds trust among employees. When all employees are on the same page, there's less room for petty grievances, allowing for greater productivity and morale.
2) Encourages Mutual Recognition
The healthiest organizational cultures are those that actively recognize team members for outstanding work. However, building a positive team culture relies on more than receiving this positive feedback from supervisors alone — employees also benefit from being recognized by their peers. Strong teams are built upon mutual recognition. One employee's success should be seen as a win for the whole team, not a slight against other employees. When peers give and receive appreciation to one another, the sense that, "we're better together," is solidified.
3) Empowers Employees
When employees feel like they're on their own, they may feel less inclined to speak out, ask questions, make suggestions, and take action. Leaders are partially responsible for helping their team members feel empowered on the whole, but one's peers also contribute to this empowerment. After all, receiving encouragement from a peer is one of the best endorsements one can receive since this advice comes from more of a level playing field. When all employees provide this encouragement for one another, the entire team becomes bolder, strengthening the organization overall.
4) Promotes Productivity
Peer-to-peer communication also helps streamline various processes. In many cases, a simple check-in or question answered is all that's needed to solve a problem. While leaders may sometimes get involved in resolving or clarifying these issues, peers can often take care of it themselves. The easier it is for peers to communicate with one another, the more productive teams become, freeing up time and resources for everyone and boosting morale in the process.
5) Cultivates Leaders in Your Organization
Finally, a strong peer-to-peer communication network helps budding leaders reach their full potential. Of all the ways to develop leadership communication skills, maintaining a strong connection with fellow employees is one of the most powerful. While there are some differences regarding communication between peers and communication between leaders and those in their purview, the core tenets of strong communication remain the same, such as clarity, consistency, timing, attention, use of language, and more. Leaders who have mastered how to manage communication in teams most likely began developing these skills via peer-to-peer communication.

At Leadership Resources, our purpose is to make the impossible possible through people. We aim to do so by helping individuals develop patterns of success that will decrease obstacles and maximize productivity. Contact us here to learn more about what we do and how it can help your business succeed and grow at times like these when you need it most.
Read More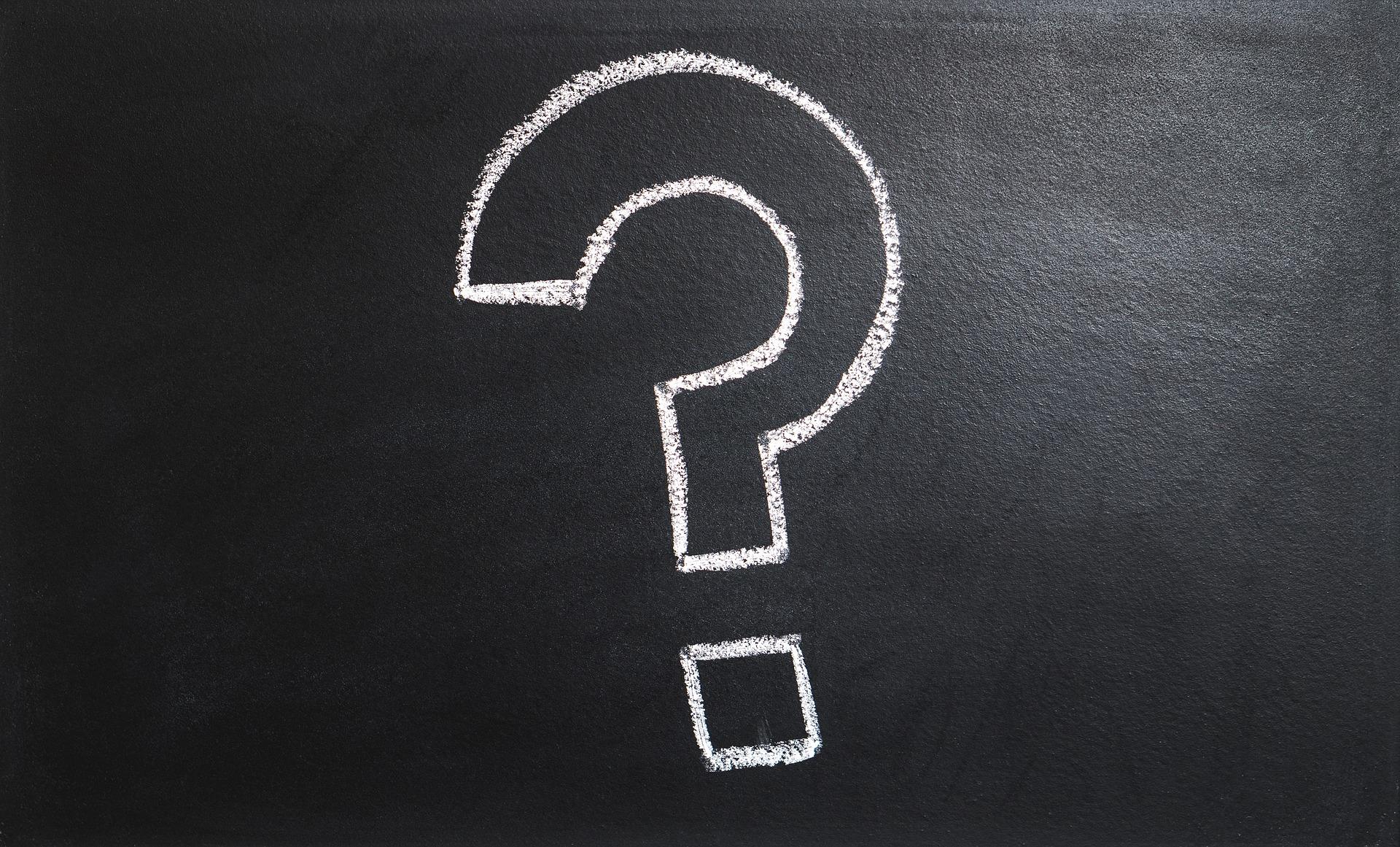 Communication is one of the most powerful aspects of an organization. Strong communication keeps staff members accountable and helps maintain clarity. Poor communication can muddy the waters on every level. Without good leadership communication skills, your team might not know what to do next, or why they should do it. And if they fail to give you honest feedback, you might not even know that your message is unclear. This is a negative feedback loop that stifles productivity.
To get ahead of this potential confusion, it's important to know some of the warning signs that suggest a disconnect in understanding. Here we'll take a look at some of these signs and outline a few ways to course correct.
How to Tell Your Team Isn't Getting Your Message
Lack of Engagement
We've all been told that there's no such thing as a stupid question. Still, most of us don't like being the first or only one to ask for clarification on something. If a team member isn't grasping a message or a concept, they might hold still and wait for someone else to do it instead. The problem here is that this sometimes results in no one asking common questions at all. The leader in charge of team management is then unaware of the confusion that several team members might be feeling.
If your team isn't super responsive or seems hesitant to ask questions, take this as a sign that something is unclear. To remedy this disengagement, try asking specific team members what they think the goal or task is about. If they can't do this, they'll most likely ask for further instruction rather than pretend to know the answer.
Repeated Questions
On the opposite end of this spectrum, you may receive too many questions, some of which echo questions you've already answered. This is a big red flag for team culture, too, as it suggests that team members aren't listening well to each other and that they're having a hard time grasping your message.
Repeated questions may derive from a flaw in your communication, however. Perhaps similar questions keep popping up because your answers lack clarity. Take these repetitive questions as a sign that you need to step back and explain yourself more clearly.
Overlapping Tasks
Once a project is in motion, there are a number of signs that indicate team members aren't fully clear on the task at hand. The most glaring of these is when staff members assigned distinct tasks end up overlapping. For instance, one team member may be in charge of taking research notes while another is tasked with reaching out to contacts. If either person ends up doing something that's in the others' jurisdiction, there is probably need for better communication and performance management.
If you notice this happening, go back to the drawing board and reassign clearly distinguished tasks to your team members. Make sure everyone is clear on what they should be doing, how to report on it, etc.
Goals Aren't Being Met and Productivity is Suffering
This final warning sign stems from the previous one. When team members fail to do their job or accidentally do someone else's, productivity suffers. Failing to meet goals and deadlines can occur for a number of reasons, but it's most commonly from miscommunication and lack of understanding. People struggle to achieve goals if they're not sure what those goals are, or why they matter. One of the most important leadership qualities is knowing how to set and frame goals so that every team member can get on board.
Knowing how to manage communication in teams is easier said than done. For one thing, every team is different, and within each team are unique individuals with various strengths and weaknesses. It takes time to learn the subtle cues of each team member and recognize when your team is veering off course. Leadership Resources provides tools for leadership development that can help better equip you to handle these situations and get your team back on track. For instance, our team includes certified implementers of the Entrepreneurial Operating System (EOS)®, a system which promotes clarity and cohesion in organizations.
At Leadership Resources, our purpose is making the impossible possible through people. We aim to do so by helping individuals develop patterns of success that will decrease stress levels and maximize productivity. Contact us here to learn more about what we do and how it can help your business succeed and grow.
Read More