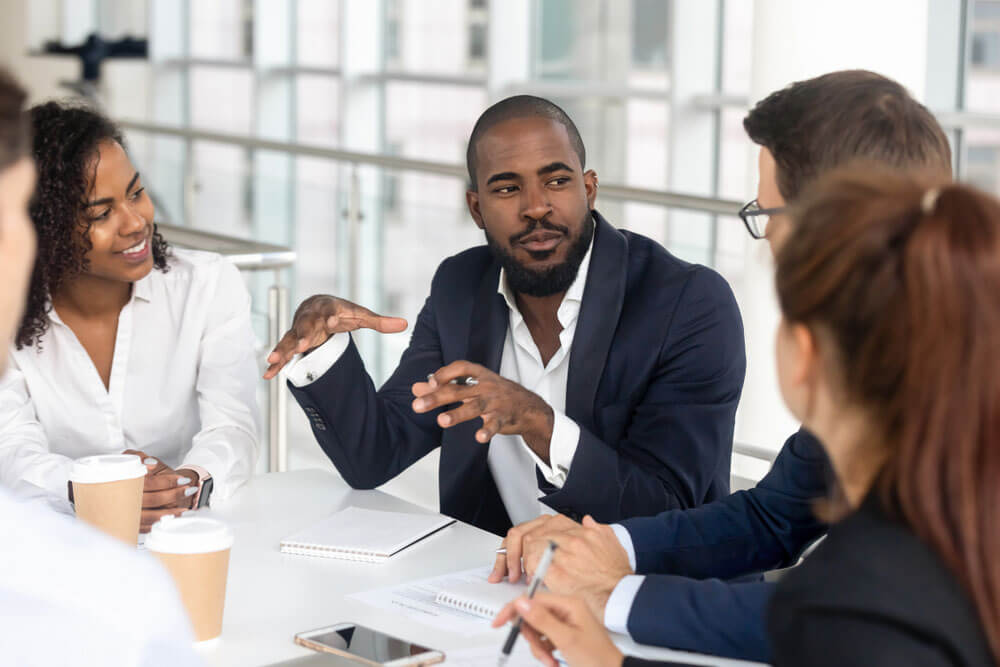 Quality of leadership largely determines whether an organization rises, falls, or remains stagnant. But leaders do not magically descend from some higher realm — they are cultivated over time through experience, training, and perseverance. Indeed, nearly every company contains its share of potential leaders, and it is the responsibility of current leaders to identify and foster future leadership or else risk leaving a major hole in the organization upon leaving.
Of course, not every worker is destined to be (or interested in being) a leader. Investing in these individuals is not a waste of time, but the lion's share of leadership development resources are better spent on those who display leadership potential. With that in mind, let's go over how to spot future leaders at your organization.
How to Find a Future Leader
Ask Yourself: Who Goes the Extra Mile?
When seeking the future leaders of your company, a good place to start is by looking at results. Consider who in your organization consistently goes above and beyond expectations. Employees that are highly results-driven prove their enthusiasm and skill, and team members that come up with new, innovative ideas drive the company's efforts into new territories. Pay close attention to these people in your company who keep the enterprise moving forward with passion, as they already exhibit strong leadership qualities.
Weigh Both Potential and Performance
Performance is undoubtedly a key indicator when spotting future leaders, but it is not the end-all-be-all. Indeed, you may have employees who work extremely hard but don't exude much leadership potential. "Leadership potential" is a somewhat ambiguous metric, of course, and therefore more difficult to pick apart than hard data. Still, pay attention to those with specific leadership skills, such as strong communication, team-building aptitude, a desire to grow and learn, creativity, etc. Even if they're not your top performers in terms of your bottom line, they might be perfect fits for various leadership roles in the future, helping those top performers reach new heights.
Shake Up the Structure
One helpful way to get a beat on future leaders is by stirring the pot a bit — namely, rotating job duties and/or assigning new roles to people every now and again. In doing so, some individuals will take full advantage of the opportunity, learning new skills and pushing themselves beyond their perceived limits. Others may wish to stay in their comfort zone and/or buckle under the pressure. Those in the former category just might be your future leaders. Job rotation is a powerful exercise for succession planning, as it can help you determine which candidates could adapt and take on new roles when necessary.
Ask Yourself: Who Is Asking Questions?
While not everyone who asks questions is bound to be a leader, all future leaders ask questions. This spirit of inquiry is directly related to strong communication and therefore strong leadership. So, keep an eye on those who take the time to clarify concepts, inquire about specifics, seek solutions to ongoing problems, and ask seemingly simple questions that others might be too timid to ask.
Train Your Eye for Emotional Intelligence
Emotional intelligence, or "EQ," is one of the most important qualities of a good leader. Those who can listen to the concerns and suggestions of others and act accordingly strengthen the company's culture, encourage employee buy-in, promote teamwork, and improve the organization's reputation and operations as a whole. When looking for EQ in future leaders, look for individuals who display empathy, self-awareness, self-regulation, motivation, and strong social skills.
Ask Yourself: Who Is Invested in the Organization?
Lastly, even if you've found a handful of candidates who meet the above criteria, you have to consider whether or not they're in it for the long-haul. Those who show strong leadership potential are in high-demand, after all, and many businesses spend significant resources training future managers only to have them exit the organization shortly after. While you can't force any of your leaders to stay, though, investing in their growth is a crucial way to retain your top talent. And those who routinely express their interest in the company's future and their role in it are top contenders for future leaders. In short, if a potential leader is invested in your organization, you must invest in their development.
Developing future leaders in your company starts with identifying the best candidates. And once you know what to look for, you may be pleasantly surprised at how many people in your organization could become leaders down the line.At Leadership Resources, our purpose is making the impossible possible through people. We aim to do so by helping individuals develop patterns of success that will decrease stress levels and maximize productivity. Contact us here to learn more about what we do and how it can help your business succeed and grow at times like these when you need it most.
Read More
SCHEDULE A CALL TO LEARN MORE
Let us help you achieve your vision. A member of our team will respond within 24 business hours to arrange an initial discovery session with one of our growth consultants.